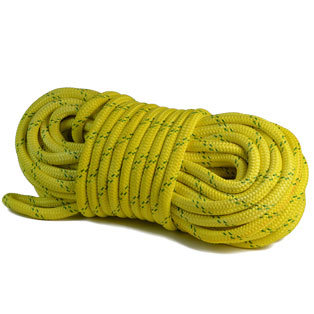 Factory Short Climbing Rope
U.S. Rigging Supply provides new tree climbing rope in shorter lengths than at retail. This provides you with high-quality arborist rope at the fraction of the cost. These shorts are what we're left with at the end of a spool, so they are brand new, non-defective and identical to our other tree climbing ropes. These shorter length ropes are ideal for making your own lanyards, split tails, dead slings, winch lines or other assemblies.
Please Note: All factory short climbing rope colors are assorted and will be selected at random. Lengths range from 25 to 49', 50 to 74', 75 to 99', and 100 to 149'.